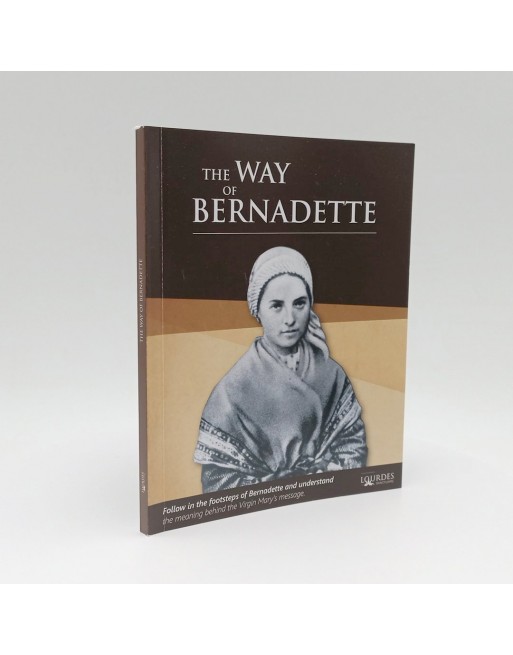  
THE WAY OF BERNADETTE - ENGLISH VERSION

Security guarantees

Shipping policy

Return conditions
IN THE FOOTSTEPS OF BERNADETTE
Bernadette, help us to put in your shoes, share with us the occasionally harsh simplicity of your reactions, so that we, just as we are, may welcome the truth of the Gospel into our lives. You,"the most ignorant", teach us deepest realities of our daily existence. We are not alone, we are borne by the love, wich lives in us, and wich calls to us.
Help us to identify the graces we are gievn, to say thank you, and to know how to respond to the mission entrusted to us. These few pages should encourage us to set out bodly on the path in the only direction worth takins : "I will not live for a moment if i do not spend it loving".
Then we will experience a little of the happiness of the other world, promised by Mary at Massabielle. Then, in our poverty, in our lowliness, we will receive the strenght and the richness of the heart of God.
No customer reviews for the moment.
16 other products in the same category:
Customers who bought this product also bought: